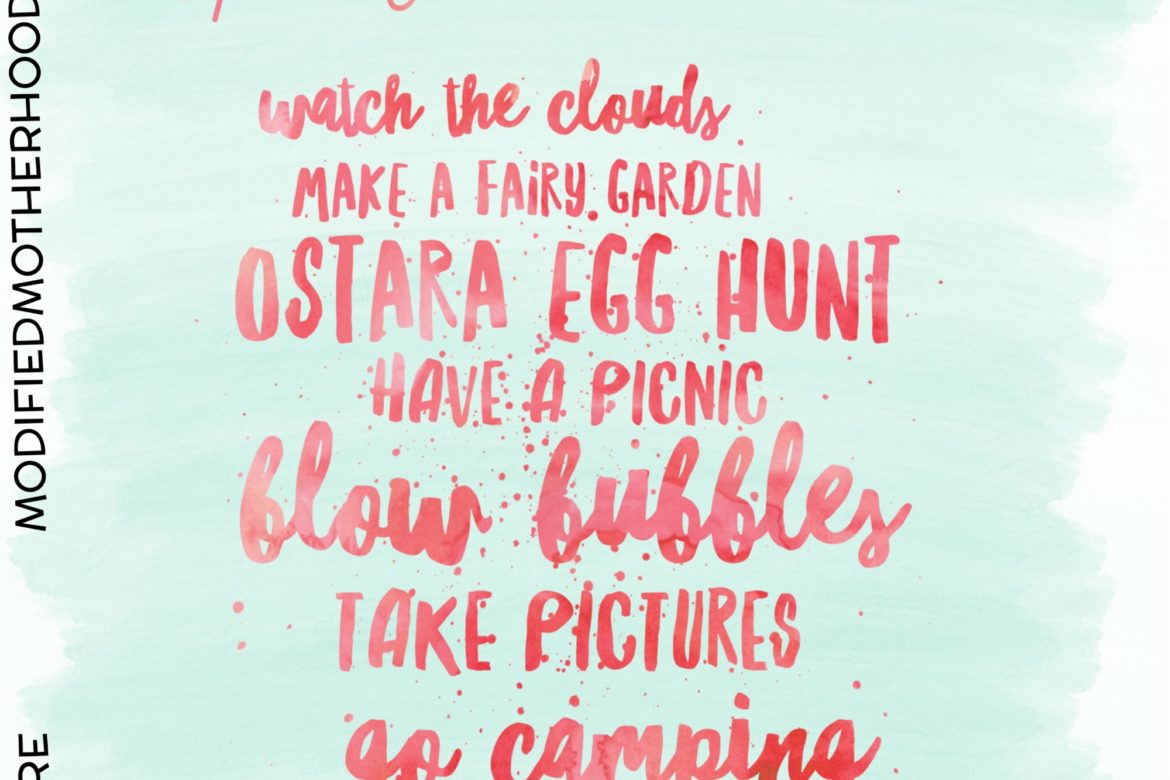 Spring Bucket List (aka things we won't do)
My kids are a little too big to care one whit about a Spring Bucket List, but for the sake of imagining we'll do the fun things, I am sharing my list.
1. Watch the clouds. I used to love doing this. Now I find it ridiculously boring. I suspect that means I need to consciously slow down, chill out, and enjoy being in the now.
2. Make a fairy garden. I did this with all of my kids when they were toddlers. None of them still exist. Maybe we need to pick up a few cheap pots and make some cute permanent fairy structures?
3. Ostara egg hunt. Up until a few years ago we did an Ostara egg hunt every spring in the back yard. I bet all my kids miss is the candy.
4. Have a picnic. Something else we did a lot and just stopped. I think we should start again.
5. Blow bubbles. This goes along with the picnic. We sometimes do this when we go camping, but it never lasts long. Again, we need to enjoy the little things.
6. Take pictures. I love taking pictures. I love sharing pictures. I have touted taking less photos and being more in the moment many times, but I still like to snap a few.
7. Go camping! This is the first year in a few we aren't camping on our anniversary weekend. I'm OK with that, but I am looking forward to camping in not-quite-summer-hot weather. Spring is an excellent time for this in South Florida.
8. Sleep outside. Not in a tent. Just outside, under the stars. I'd attempt this in my backyard, but my backyard is on a main road. Not so chill. Then again, bugs. I might have to re-think this one.
Spring Bucket List Ideas?
Do you have a spring bucket list of things to do? What does it involve? Yes, I can google and get fifty million ideas. Most of them seem to be geared towards tiny children. My children aren't so tiny. So hook a sister up! What awesome spring things are you planning that involve teens? I can usually get two of my three to go camping with me. The littlest seems super into making a fairy garden, on this day. The rest? It might just be me and the husband. Which isn't such a bad thing.