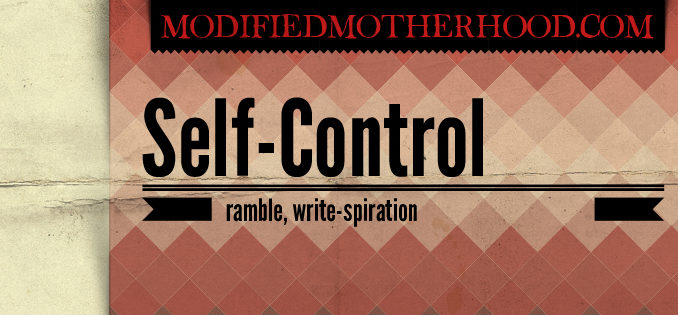 I've had this prompt hanging out since August of last year. I obviously have no self-control, at least insofar as demanding the self-control to actually sit down and write my prompts!
That aside, I'm not really sure "self-control" has prompted any thoughts or art. It brings to mind an amazing fine art photography piece I'd like to shoot in my imaginary studio that involves a pristine white straight jacket, red boudoir-type lighting, black furniture and black flooring. The person is struggling to get into the jacket, not to get out of it. It really is a gorgeous set. In my mind. It makes me wish I had the wherewithal to set up a full-on studio and take gorgeous photos day and night. I would probably do absolutely nothing with them, because sharing my art sends me into a panic attack.
I feel like I am struggling to get some self-control apparently.