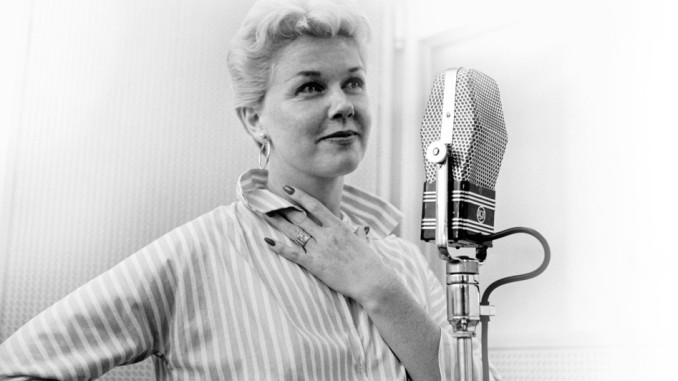 Female Music Artists. I started this list in 2014. It isn't that it became less important. It's that it served its purpose in my everyday life, and never quite turned itself into an actual article. OK, at that time I never intended to turn it into an article. Fast forward to this week and I stumbled onto it while sorting through my evernote, and here we are!
I started this list for my daughter two years ago. She needed a selection of songs to pick from to sing for voice class. The singer had to be female, and bonus points if the singer was anywhere near her own natural octave (hint: they never are). So I crowd-sourced a list, because most of my favorite female-fronted bands include shouting, yelling, and in general lyrics not intended for the mass consumption of 8-10 year olds. Let's gloss over the fact that in 1995 I had two four year olds that could sing every song on Portrait of an American Family.
The List – Suggested Female Music Artists
10,000 Maniacs
Ace of Base
Adele
Tori Amos
Fiona Apple
Emilee Autumn
Joan Baez
Bananarama
The Bangles
Belly
Pat Benetar
June Carter Cash
Best Coast
The Birthday Massacre
Bjork
Blondie
Bow Wow Wow
Edie Brickell
Candy Hearts
Cat Power
Tracey Chapman
Kristin Chenoweth
Paula Cole
Claire Voyant
Patsy Cline
Concrete Blonde – Little Conversations
Cowboy Junkies
Alela Diane
Devil Doll
Ani Difranco
The Distillers
Dixie Chicks
Doris Day
Dresden Dolls
Melissa Etheridge
Eurythmics
Evanescence
First Aid Kit
Fleetwood Mac – "Edge of Seventeen"
Florence and the Machine
Flyleaf
Aretha Franklin
Frente!
Fugees
Garbage
Debbie Gibson
Go-Go's
Halestorm
Lisa Hannigan – Knots
Imogen Heap
Heart
Hole
Billie Holiday
Jolie Holland
Jesca Hoop
Janis Ian
Jack Off Jill
Luscious Jackson
Etta James
Sarah Jarosz's cover of Shankill Butchers
Jefferson Airplane
Eileen Jewell (Dusty Boxcar Wall might be fun)
Janis Joplin
Joan Jett – "Bad Reputation"
Nora Jones
Katrina and the Waves
Carol King
Cyndi Lauper
Lisa Loeb
Lorde
Madonna
Nellie McKay
Idina Menzel
Bette Midler
Joni Mitchell
Meg Myers
Neko Case
Nena
Stevie Nicks – "Rhiannon"
Nico
No Doubt
Sinead O'Connor
Opal
Amanda Palmer
Paramore
Dolly Parton
Christina Perri – Jar of Hearts
Bernadette Peters
Liz Phair
Phantogram – Blackout days
The Pierces
Pink
The Pirate's Gospel
Pistol Annies
The Pixies (when Kim Deal sang lead)
Portishead
The Pretenders
Rasputina
The Julie Ruin
Verucca Salt
Scarling
Sleater-Kinney
Nina Simone
Siouxsie and the Banshees
Patti Smith
Sonic Youth
Spice Girls
Dusty Springfield
St Vincent
Mazzy Star
Sugarcubes
Tiffany
Throwing Muses
Mary Travers
Wye Oak
Xmal Deutschland
Yeah Yeah Yeahs
In the end, she never quite got around to picking a song from this carefully curated list. All of the sudden it didn't have to be a female singer or it didn't have to be whatever it had to be in the first place. This year she is singing songs from My Little Pony. Hey, if my freshly-minted eleven year old wants to sing MLP, so be it. Better that than a dozen other things I could name, right? She does a mean rendition of Sweet Transvestite courtesy of Tim Curry.
I will say, she did wind up with an awesome playlist on her iPod based on this list and the music I already had hanging out in my iTunes. She discovered 4 Non Blondes and Dolly Parton (she can belt out Jolene with the best of them) and The Pierces (Secret). She sang along with Rasputina and No Doubt and Cyndi Lauper. I smile a little smile every time she starts singing on her own because it means she is hearing that a woman can make it big, even if she isn't processing that this is the "lesson" she is learning. I wouldn't be sad if she decided to be the next Patti Smith. I'd be even happier if she was the next whatever she wants to be and her name is the next big thing for causing a revolution of whatever. A mama can dream.
I haven't linked all of those, some of them have specific songs listed next to them in the list (courtesy of the folks who helped propagate the list), and some of them I have never heard of or at least can't place their names. Some of them I listen to daily. The point is, I am not saying one way or the other if they are quality or if they are crap. I'm just saying they are female, they sing, and someone, somewhere said they were worth listening to.