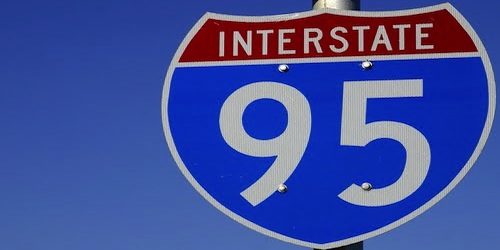 I went on vacation last week with my father and my children. I had to leave my husband at home because he has to work and that stinks. But this isn't a post to complain about missing my man last week, it's a post to tell you about the awesomeness of my week!
We started out in Williamsburg, VA. Educational vacay? Totally. Did the kids have fun? Absolutely. We saw a few plays, toured lots of houses, ogled lots of antiques, went behind the scenes in the archeology department, went on a ghost walk, and so much more. My kids all asked good questions of the period actors, which impressed me, and received good answers in return. Eldest child absconded with my camera (ok, maybe absconded is a bit harsh… but 90% of my photos are from him) and really enjoyed taking pictures. I have about a million photos of horse dung. No lie.
We ate in two taverns (deliciousness) and took the rest of our meals outside of Colonial Williamsburg. We walked around the antique mall. We toured the Governors Palace. We toured the recreation of the plantation. We saw the Cooper, and the Shoemaker, and the Wig Maker, and the Seamstress, and the Apothecary, and a lot of other things I'm just blanking out on right now.
Skipping four days… then we drove into Ocean City, MD. The vacation destination of my youth. I've been wanting to bring my kids for years. Well, I got a great deal on a room they must have had a single night available they wanted to fill. It had two double beds and a sofa bed, and a full kitchen *and* it's right on the beach. I mean, our room is facing the street away from the beach, but it was a 60 second walk from our door to the ocean. We arrived, checked in early and got into the room, unloaded the car and headed for the ocean.
There is a huge difference between the ocean here and the ocean in south Florida. The sand is different. The water is different. The smell is different. We got near the water and I inhaled and it smelled like home. It smelled in a way that the beach in Florida just doesn't smell. I don't know what the difference is, but it's there.
The kids played in the water. At first there was a lot of yelling about how cold it is. Dorian could not get over the temperature. He said it needed a heater. I said he was spoiled by living so close to the equator. Malachai was loving it. We couldn't get him out of the water when it was time to go. Eshiva hung out by the smaller waves with me… or maybe I hung out with her? Regardless, we had fun. We found some rocking' shells. We got sand in places sand shouldn't be.
We cleaned up and then drove down to around 2nd street and made our way up to the boardwalk. Had some lunch, rode some rides. Then drove down to Jolly Roger and rode all the other rides. Had a blast! We were out till almost 11 that night. I crammed a weeks worth of Ocean City vacation into a day. It was totally worth it. My kids want to go back next year. I may have created a monster (or three!)
The next morning we cleared out pretty early and drove into the DC metro area. I had a couple of cemeteries to visit, which was heart-wrenching. Is it ever not? After those we headed into Pikesville, took the kids duckpin bowling (last minute decision, we wound up in town much earlier than I expected). Killed two hours there, and then went to one of aunt & uncles homes for a BBQ. We had a fantastic Friday night Shabbos dinner, saw some family, met some friends. We left around 930? I can't remember. It wasn't super late, but it was the end of a long day.
We stopped just south of Richmond on the way home. We had a nice, slow drive home. We stopped at some tourist traps we generally blow by in the dead of night. We stopped again in Georgia and did some stuff in St. Augustine on Sunday. I think everyone was happy to be home that night!
We've been home for almost a week now. I still have a million things to do just to get caught up to what is going on now. Vacation always throws everything off so much.
Did you do anything out of the ordinary this summer? Where did you go?