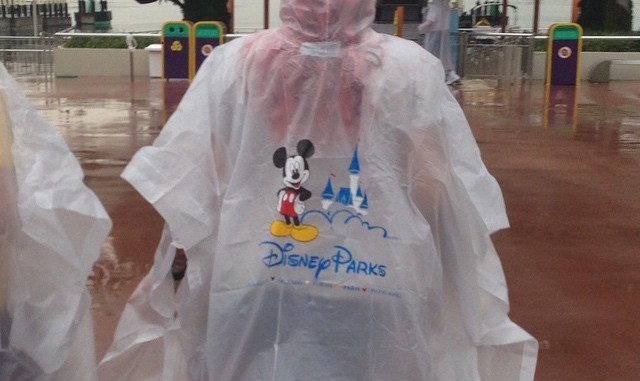 I used to love to go outside when it was raining and just run around and play and get soaked to the bone.
That was up north.
Down here, it's rarely a nice cool rain. In South Florida, rain smells like pavement. Rain is hot, and rain is sticky, and rain is suffocating. Rain can come down anywhere from a light sprinkle to a torrential downpour or both in a matter of minutes and over just as quickly.
It's like wearing a wet, heavy blanket that you just can't seem to get out from under.
---
I thought this was the best post to share today due to the break up for TS Erika. While everyone was out stockpiling water, bread, toilet paper, and eggs (and causing excessively long lines at the gas stations) we were thinking… hmmm… wake me if it's a cat 3 and coming up University. Then this morning we get an alert that it's gone and this is the last Erika alert we'll be getting. I wonder what the F name is this year?
Am I making light of a hurricane threat? Nope. I live in South Florida. I know the game plan. Hurricane shutters, raw materials to make french toast while hiding in the bathroom (what is up with that?), and gas for the generator.
Our unused generator has been sitting in the garage since Hurricane Wilma in 2005. I wonder if it even works?
But I also know that unless we're getting rain bands we can't see through and 80+MPH winds, it's probably going to be business as usual. The Husband was musing yesterday that he was still tattooing through the last hurricane to come through here. I was probably at home planning our in-house hurricane party. That's just how we roll in the 954.