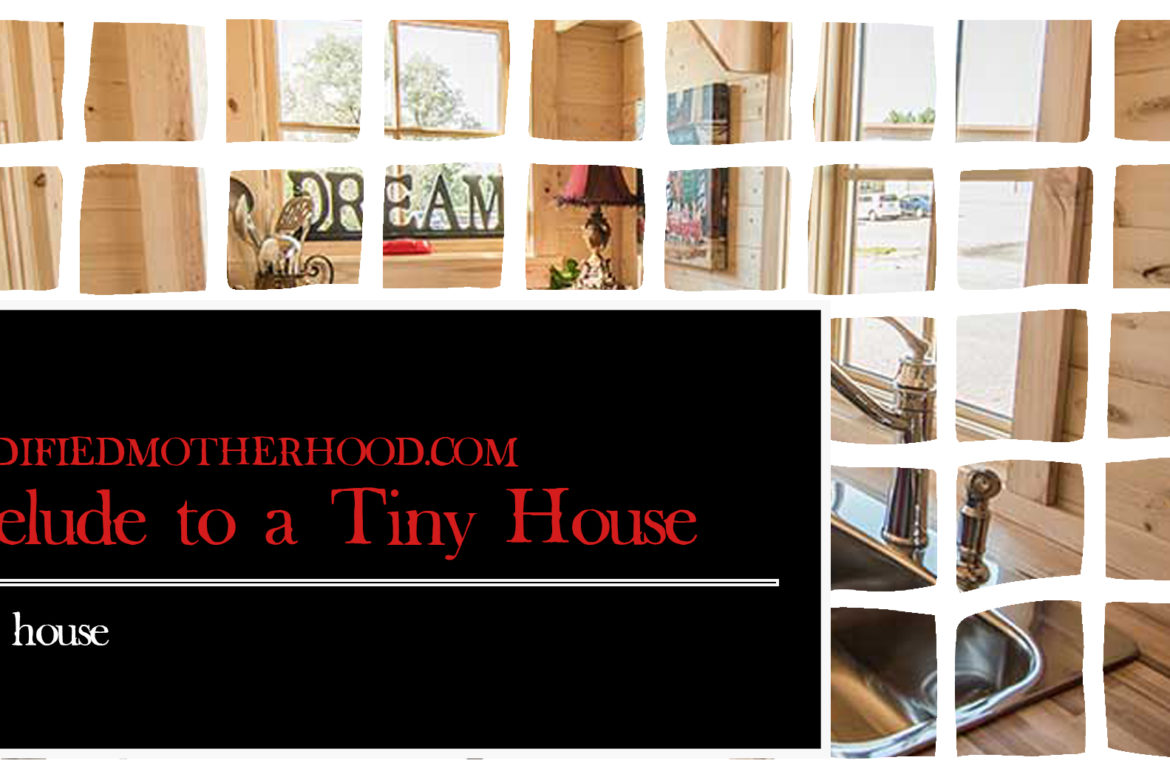 Prelude to a Tiny House
Despite not posting about it for over a year, I'm still all about tiny living. We've been, slowly, minimizing our needs while tempering that against not entirely doing without. One mans needs and all that.
A family of five has a lot of needs. An extended family of eight seems to infinitely multiply that. I often have to stop and remind myself that my needs aren't my husband's needs, aren't my children's needs, and aren't my sibling's or father's needs.
We can always easily get rid of others possessions when we can't let go of our own clutter. And unnecessary clutter is often is.
So while I am going through my own mental decluttering, physical decluttering, I have to kick back and remind myself that their crap isn't my crap and my crap isn't their crap. My fifty billion tiny roles of washi tape and sheets of stickers are junk in their eyes. And that's alright.
It would be so easy to walk away and start over. It is so hard to emotionally sort through what I have. If a new shirt comes in, two shirts have to go out. I stopped buying more pants. I stopped buying more work shirts. On the flip side, I seem to often come home with new pens, journals, the afore-mentioned washi tape ;)
Tiny House Obsessed
I am. I'll admit it. It doesn't even have to be a legit tiny house. I mean, I'd infinitely prefer that. But a nice camper will do just as well. Something big enough that I don't feel closed in (those coveted Canned Hams are now on the no list) but not so big that I may as well still be in a house. Something we can have company over for dinner in, but not be squished.
We recently checked out a camper expo and my beloved Airstream is a little cramped. I am still in 8 of us mode. What eight of us need is not what two of us need, or even four of us.
Rethinking the next five years
With the littlest headed into seventh grade, we're obviously not getting on the road any time soon. Sure, we could uproot them all and demand they come with. They've reached an age that just isn't realistic, or fair, or even justifiable. Setting aside medical needs, the oldest is taking both high school and college courses. The middle is looking into doing the same. The littlest… she is coming into her own. It's not time to make changes like that.
That means we have ample time to sort through everything, make up and change our minds dozens of times, pick a new travel home as quickly as a new website can load. This week I am obsessing over pop-up campers. Not because we could ever realistically live in one, but we could play with one for the next five years. It is a tempting scenario, one that would let us travel a little cheaper around our home state and get a taste of on-the-road without having to commit long-term. My tiny stash of cash is growing slowly (and dissipates quickly, there is always something that needs cash!) and I'm hoping we find a *gem* that is in our price-range and renovation capabilities. Fingers crossed!