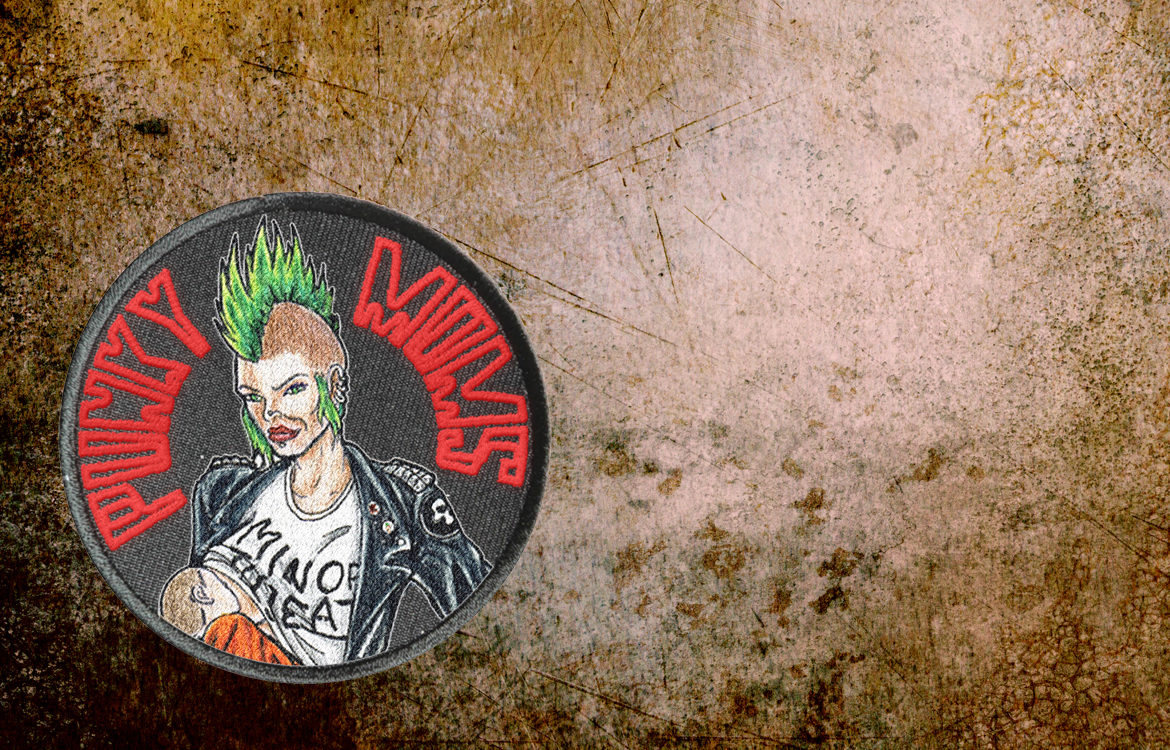 Sticker Giveaway
Need a new sticker? Need two new stickers? Yah, me too. Lucky for me, it's my design. Lucky for you, Modified Motherhood, in conjunction with Punky Moms, is giving away a couple of these to welcome them into the store. It's amazing what happens when I get an idea and bust ass to make it happen. I wish my muse would strike so swiftly and thoroughly more often!
We had been discussing patches, but good embroidered patches are so freaking expensive! Sure, classic black screen printed patches are classic punk rock. I have a slew of them in the bottom of a drawer somewhere… along with a butt flap or two and some pyramid studs. I bet you do too. But a nice embroidered patch… that was the find of finds!
So inspiration struck and Minerva was turned into this kick ass sticker that is pretending to be a kick ass patch.
Yah, that's a kick ass sticker, but can I stick it to my car? Sure can! StickerMule swears they are waterproof. In fact, verbatim, "Thick, durable vinyl with a UV laminate that protects your circle stickers from scratching, rain and sunlight." They show a video of their stickers going through the wash. So you can slap this bad boy girl on your kids sippy cup too.
How do you get one of these? Easy. Use the rafflecopter form below, sign up to get the Punky Moms posts to your inbox (don't you already anyway? You should!), sign up to get Modified Motherhood too (again, if you're here reading, you should be getting it right to your inbox). Then tweet, visit, follow, whatever, for more entries. You can tweet once a day for extra entries too. The contest is running from 9/14 – 9/20, the winner will be announced and contacted on 9/21.