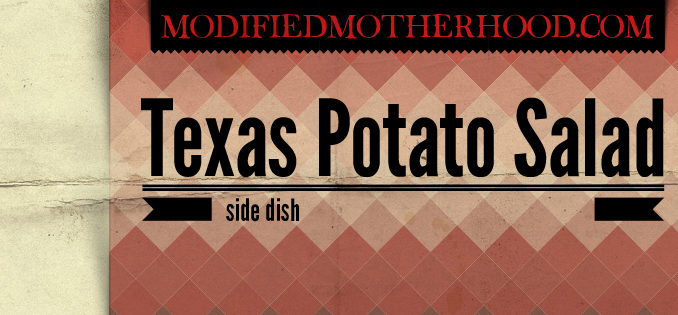 Repost from (2010-07-05 09:34)
I went to Austin a few years back and had this potato salad and fell in love with it. I've gone so far as to coin it "The Best Potato Salad Ever" and no one disagrees. Ever. You can find at least five different versions of this online, but this is my own twist. This recipe can be halved or doubled. As is, it makes about 15-20 servings. I have listed it as vegetarian, but it does have Feta in it.
Ingredients
5 pounds red new potatoes, cut into 1/2" - 3/4" cubes
1/2 Cup Dijon mustard
1/2 Cup vinegar - almost any kind, white wine vinegar, red wine, balsamic, they all bring their own taste to the party. I'd advise against white distilled.
4 cloves garlic, minced
1/2 tsp. kosher salt
1/2 tsp. ground black pepper
1 Cup Olive Oil
1/2 Cup thinly sliced scallions
12 oz. Feta cheese
8 jalapenos, seeded & chopped
Method
Place potatoes in a pot and cover with cold water. Bring to a boil. Reduce heat to low and simmer 10 minutes or until fork tender. Drain.
In a large bowl whisk together mustard, vinegar, garlic, salt and pepper. Slowly whisk in oil.
Add potatoes while warm, scallions, feta and jalapenos.
This is fabulous serve a little warm. It sits out well as there is no mayo to spoil.