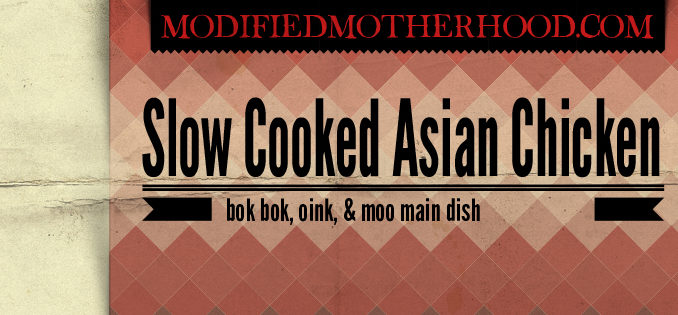 Will take a photo next time I make this. Originally posted November 2012.
Slow Cooked Asian Chicken
2014-09-12 09:42:15
Ingredients
2 3-5 pound roaster/fryer chickens
enough bacon fat to lightly coat the chickens (around 4 or 5 TBSP for me)
6 TBSP five spice powder
kosher salt to taste (I used 1 tsp)
cayenne popper to taste (I used a couple of dashes straight from the container)
fresh ground black pepper to taste (I used about 1.5 tsp)
4 C chicken broth
Instructions
Before you get your hands dirty handling your chickens, mix your spices in a small bowl. This keeps your spice bottles clean, or so I hear.
Make sure there is nothing hiding inside of your chicken. Don't laugh, I've forgotten before. If you don't use the gizzards, and you have pets, give them a treat. Mine love this part. Chickens empty?
Good.
Put your chickens in the crock pot. Drizzle your bacon fat on them.
If you aren't squeamish, using your hands rub the fat all around. If you are, use a spoon. Your hands will work better though!
Now, take your fatty, chickeny hands and grab that bowl of spices. Ahhh, see, I told ya to do it first. Good thing, hm? Sprinkle that all over your chickens, and then give them a good rub again, make sure they are coated in fat and spices.
Now, pour your chicken broth over the chickens, wash your hands, throw the lid on the pot, turn it on low and walk away.
This should cook thoroughly in about six hours, but I left it on for about eight with no ill effects. In fact, I reheated it on high for a couple of hours in the crock three days later and it was even better.
Modified Motherhood http://modifiedmotherhood.com/