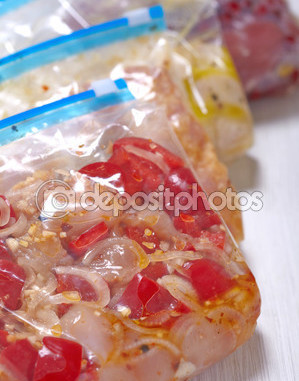 The September Mini Menu from OAMM says "Whether you're new to the Zone diet or can balance portions in your sleep, this Paleo Zone 4 Block Mini Menu aims to equip you for success. With meals like Chinese spiced stir fry and tomatoey unstuffed cabbage rolls tucked away in your freezer, you'll be prepared when hunger strikes."
Modified Motherhood says "I give up on proper meal planning, but having perfectly sized foods in the freezer, ready for my kids to grab and eat at any time, is amazing. It's worthy of a prize. I have teens who only want to eat. This means I can prep this stuff and not purchase Pizza Pockets, Bagel Bites, microwavable burritos, and other gross frozen foods."
---
Disclosure the First: I don't follow The Zone diet.
Disclosure the Second: This is a referral link, but I truly love OAMM. This is also a referral link, to Deposit Photos.
Disclosure the Third: This is really a question. Who doesn't love having frozen food ready to eat? I mean, we have entire aisles dedicated to it in the food store! This is so much healthier, and doesn't really involve much more work than making any other meal, and it makes future meals easier!
So I'm going through my ridiculous backlog of emails, and I spot this gem from Once A Month Meals. My kids will eat almost all of this. In fact, the only thing my kids won't eat are the unstuffed cabbages. That's their loss and my gain. I love cabbage.
I'm throwing together this weeks shopping plan. I'm looking at my BJ's coupons, and mentally going over what is already in my freezer. I'm thinking this should be super easy to make next Monday and have sitting in the freezer for after school snacks, between-meal meals (second breakfast, elevensies, afternoon tea, dinner, fourth meal, my god, do they have hallow legs?!?), lunch, if they want to brave the microwave line at school.
I'm drooling reading the chowder recipe. Or maybe I'm just hungry right now. I have almost everything to make it. I might make it anyway, before the next food shopping trip. Then I'll make it again. You can never have too much chowder.
I'm thinking of doubling, or tripling the taco mixture. Sub out the plantain tortillas for corn. These look like an amazing, and easy to prep, after school snack. Hell, they look like a great lunch for the Husband and I. Three healthy tacos with fresh avocado slices makes for a filling lunch. No lie.
So let me tout the amazingness of OAMM once more. Like I said, I kind of fall behind in my actual meal planning and sort of make a ton of stuff all at once, and then worry about it when it runs out. It leaves me with a gap of a weeks worth of last minute stuff. I usually wind up making salmon latkes and pumpkin pancakes on those nights ;)
If you are interested in trying out OAMM, but not interested in clicking on a referral link (but why not? you aren't paying more for using one link over the other) you can go straight to the September Mini Menu from OAMM by clicking here.