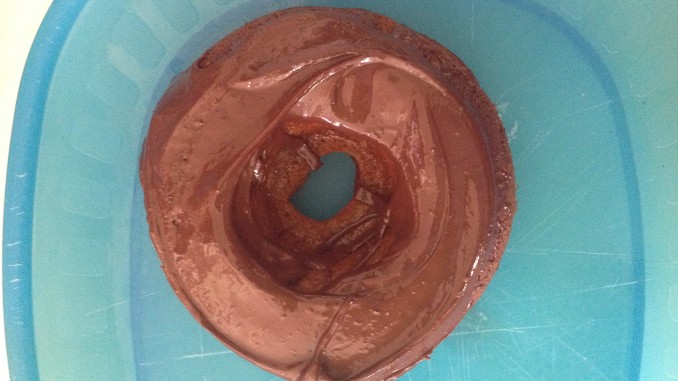 Another repost from January 2013. Not posting the recipe, but a link to it. Well worth the click!
So I got this recipe in my inbox yesterday, and I am way behind in my email, so I just saw it this morning. My kids were whining about being hungry and hey, I happen to have all of these ingredients, so baked donuts it is!
So there it is. My kids went gaga over this little treat. I actually got a total of twelve donuts from the recipe as-is, but that was six full size and six half size in my Wilton donut pan. I used Kirkland chocolate chips and about half as much instant espresso as it called for (only because that was all I had – must get more! I use it in my iced coffee for a little extra yum) but everything else I actually measured for once! Pretty easy to throw together and only 20 minutes to bake. While I was "frosting" the first batch the second batch was baking. I may hit up HomeGoods in search of another inexpensive donut pan.