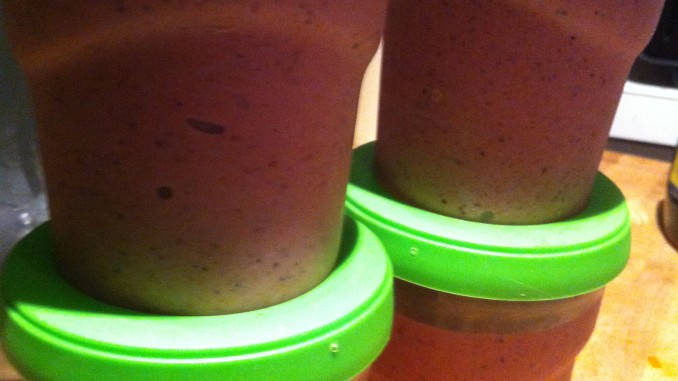 Repost from (2008-12-31 10:08). That is my default smoothie image, not an image of this smoothie. Sorry!
Banana-Nectarine-Coconut Smoothie
2014-09-12 09:48:25
Ingredients
one young Thai coconut
one banana (large-ish)
1 nectarine, skin on, cut it o the pit
eyeball some honey (I over did it, but I'd say a few tablespoons at most)
fill with ice to 6 cup mark on blender pitcher
Use above ingredients in this order
coconut, banana, nectarine, honey, ice
Blend to smooth. You can add water if it's too thick, but I found it was just the right consistency.
Modified Motherhood http://modifiedmotherhood.com/